Chalet Les Bois Prin, South facing so lots of sun on the balcony and unbelievable views of the Mont Blanc massif.   The chalet is hosted by Franco-Austrailian couple, Pascal and Claire Linden with their dog Bono.
Chalet Bois Prin
Catered Chalet for 9/10 people   Ideal Chalet for 2 Families or a Group of Friends
Week Stays or Short Stays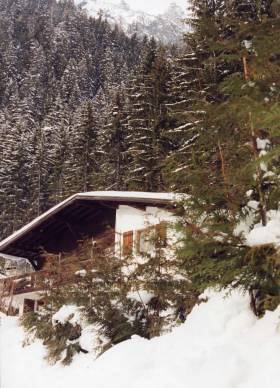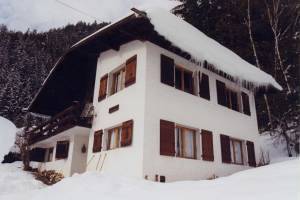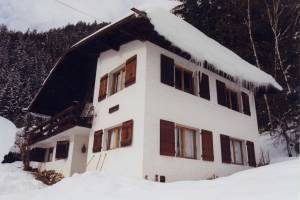 Mouseover 2nd View
Chalet Bois Prin is situated in the peaceful Petit Balcon Sud just above Chamonix. It is just a 10 min walk to the town centre and 5 min in our mini bus to the nearest ski area.The chalet has a sunny south facing balcony with spectacular views of Mont Blanc and the glaciers that flow from it. A traditional catered chalet that sleeps 9/10 people on 2 levels all rooms can be twin or double rooms plus a large family room that can sleep 4 people. Cots, high chairs and push chair are available for babies and small child.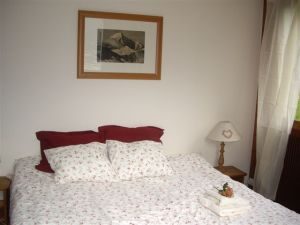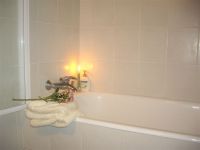 On the ground floor are 3 bedrooms, 2 double/twin rooms with hand basins and a large family room sleeping up to 4 people. There are 2 WC. and a bath/shower room, also on this floor is a heated ski & boot room.The second floor has one double/twin bedroom with door that open onto the balcony there is a bath/shower room and a separate WC. opposite.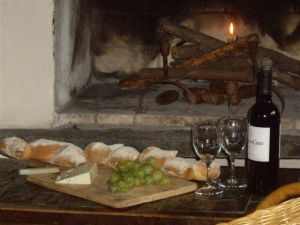 The large living/dinning room is filled with comfortable sofas around the log fire.   There are panoramic views from every window in this room and access to the balcony.   TV, DVD & CD player and a large collection of films, CDs books & games.   Internet access available.There is a newly renovated kitchen and new Sauna.Chalet ServiceAt Chalet Bois Prin you will receive top service in a friendly relaxed atmosphere.   We starte the day with a substantial breakfast that includes fresh fruit, a choice of cereals, yoghurts, croissants and fresh bread plus eggs bacon or sauages. Fruit juice tea & coffeeOn your return from the slopes each day, afternoon tea will be layed out with fresh cake, bread and cheese tea & coffee4 course evening meals using only fresh produce and based on French cuisine are serviced with wine, there is a cheese course where you will be able try over 12 different cheeses in the week and learn thier origins.   The meal will be finished off with tea, coffee and chocolates by the log fire.   We are happy to cater for vegetarians or any special dietary requirements.The chalet will be cleaned daily and you will receive fresh towels twice in the week.   Mineral water & glasses are in all the rooms and a fresh bowl of fruit is on hand in the living room.   Towels for the hot tub are also available.   One night in the week you will eat out to give the cook a night off, on this day breakfast and afternoon tea will still be served.   It you wish to plan the evening out, we would be happy to recommend and advise on a restaurant.Staff will always be on hand to answer any questions advise on where to ski for your level and weather condtions.   If you would like your lift pass waiting for you on your arrival then we can arrange this service.   We can also help with ski lessons and Vallee Blanche trips and other guided days.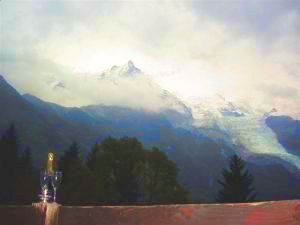 Mouseover 2nd View